Tech Company New Premises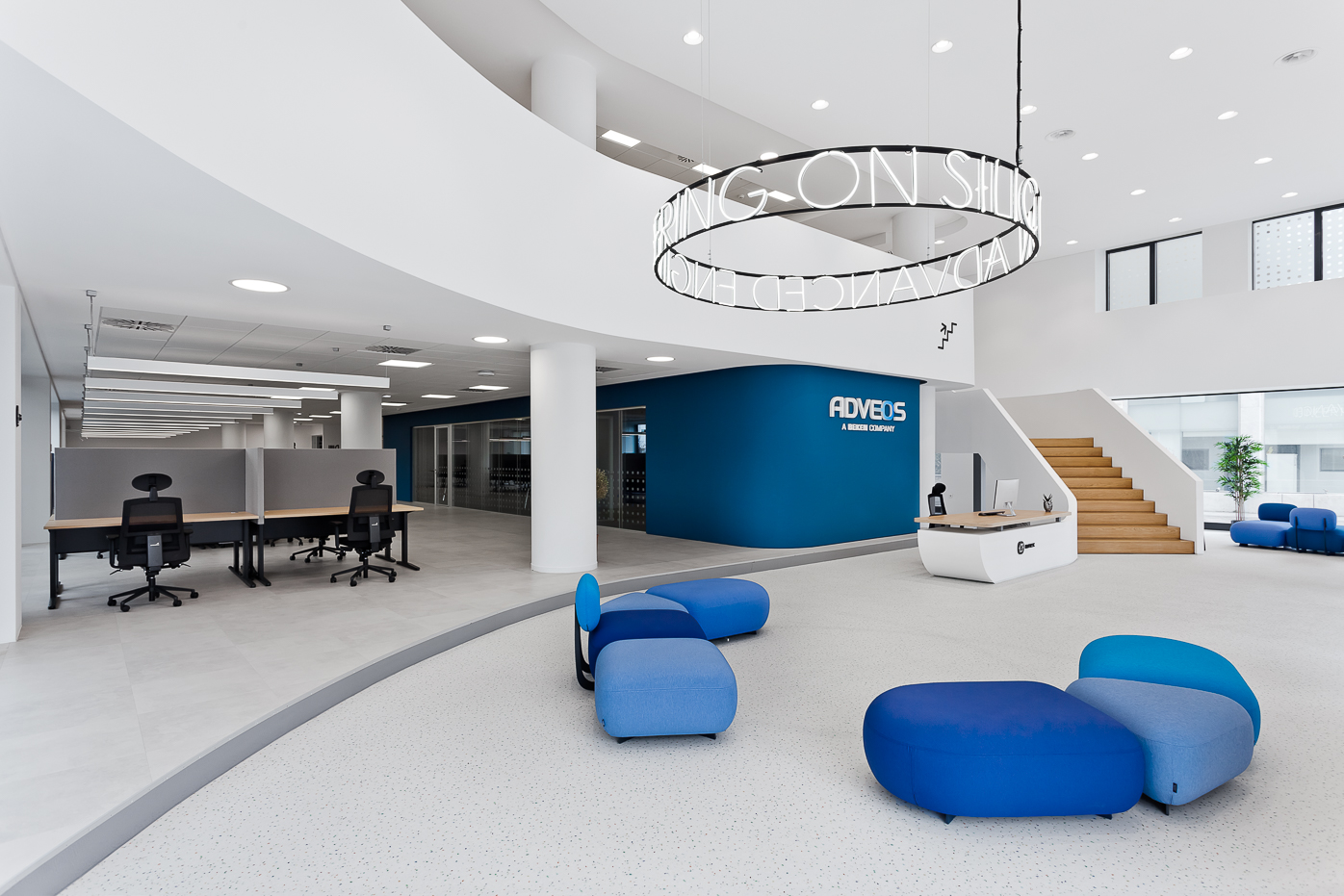 The design proposal of company's new premises aims to demonstrate its status and vision by incorporating brand logo to new space. A visual expression of the brand conveys strength and unity not only to outsiders but also to employees – company name and logo signals to visitors they're in the right place and supports the positive impressions they'll gain when visiting company's premises.
The core of new premises becomes the space where teamwork, cooperation and connection is performed: a unified series of meeting rooms shaped like logo's O key and colored with the characteristic blue shades. Working space floats freely around it, light colored and airy.
The custom-made lighting installation in the lobby area was designed by the architect as a unique feature to demonstrate company's core purpose: ADvanced Engineering On Silicon.
Location: Neo Phychiko Athens, Greece
Designer: Demetra Karampelia
Acoustics Engineer: Gavriil Kamaris
Lighting Design: Placed Architectural Lighting
3D Visualisation: CAD monkeys
Status: complete, 2021
Photography: ©Mariana Bisti