Plaka Listed Townhouse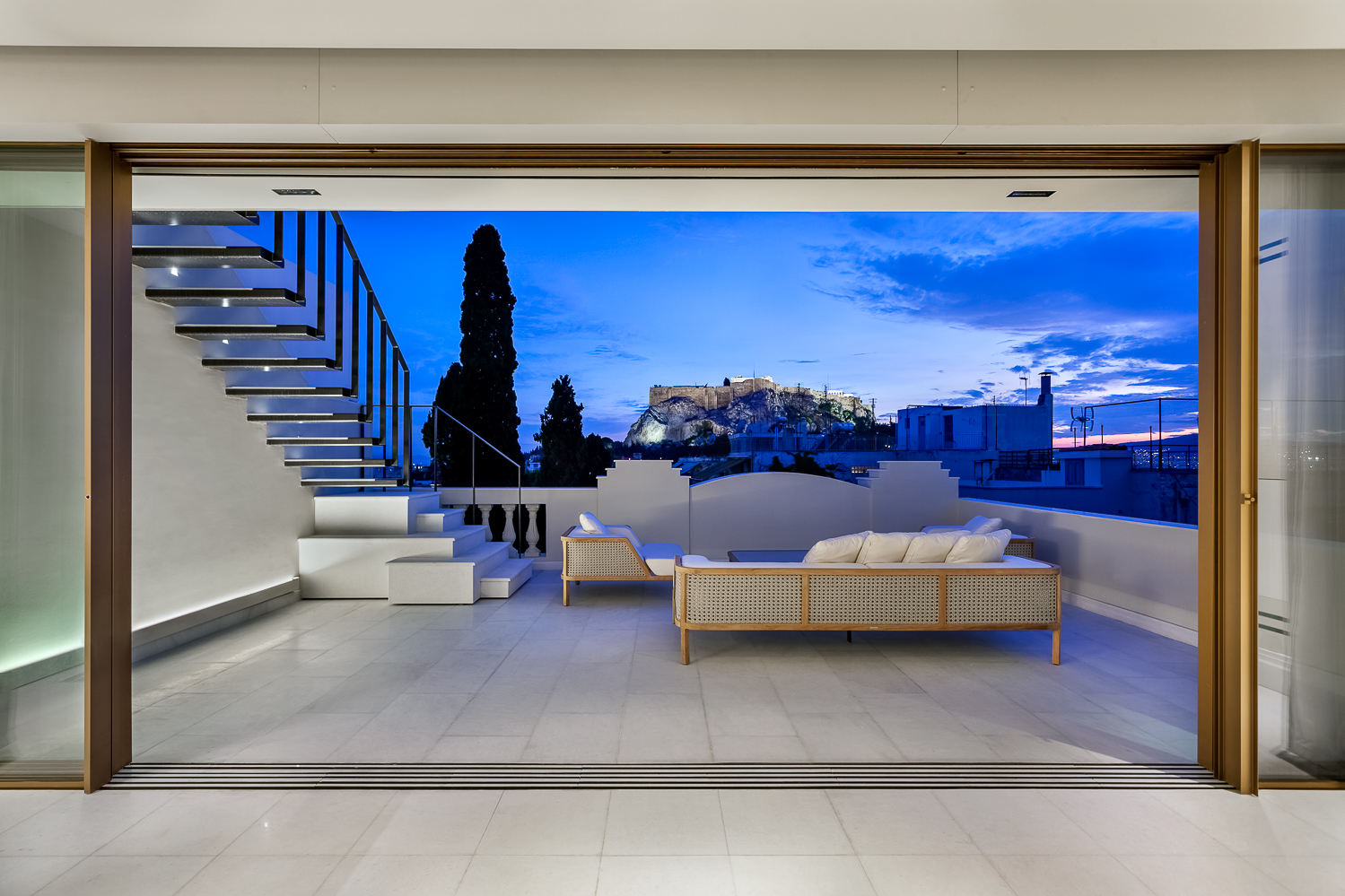 Located in Plaka, the historic center of Athens, the building dates back to the 1920s with typical eclectic architectural features on the front facade. The remodeling of the once small hostel to a home for a family of 6 was based on the removal of the old room partitions to create an open plan common area on the ground floor and the redesign of four large suites on the upper floors.
The prominent feature of the building, the elaborated high ceilings, are preserved and highlighted in contrast to the elimination of any ceiling decorations on modern houses. All fixtures and fittings are custom designed with luxurious and timeless materials such as the Greek marble from Naxos island, the dark oak wood and the bronze details. The outcome is an outstanding residence where the elegance of the original atmosphere is restored in a classical yet contemporary interior.
Location: Athens, Greece
Preliminary design: Demetra Karampelia & Divercity Architects
Final and Detail design: Demetra Karampelia & Dimosthenis Lappas
Structural Engineer: Manos Kyriazis
Services Engineer: MELCON Engineering
Lighting Design: Sophia Poulopoulou
Construction and Management: Escape
Status: complete, 2020
Photography: ©Mariana Bisti