Mamaka Concept Store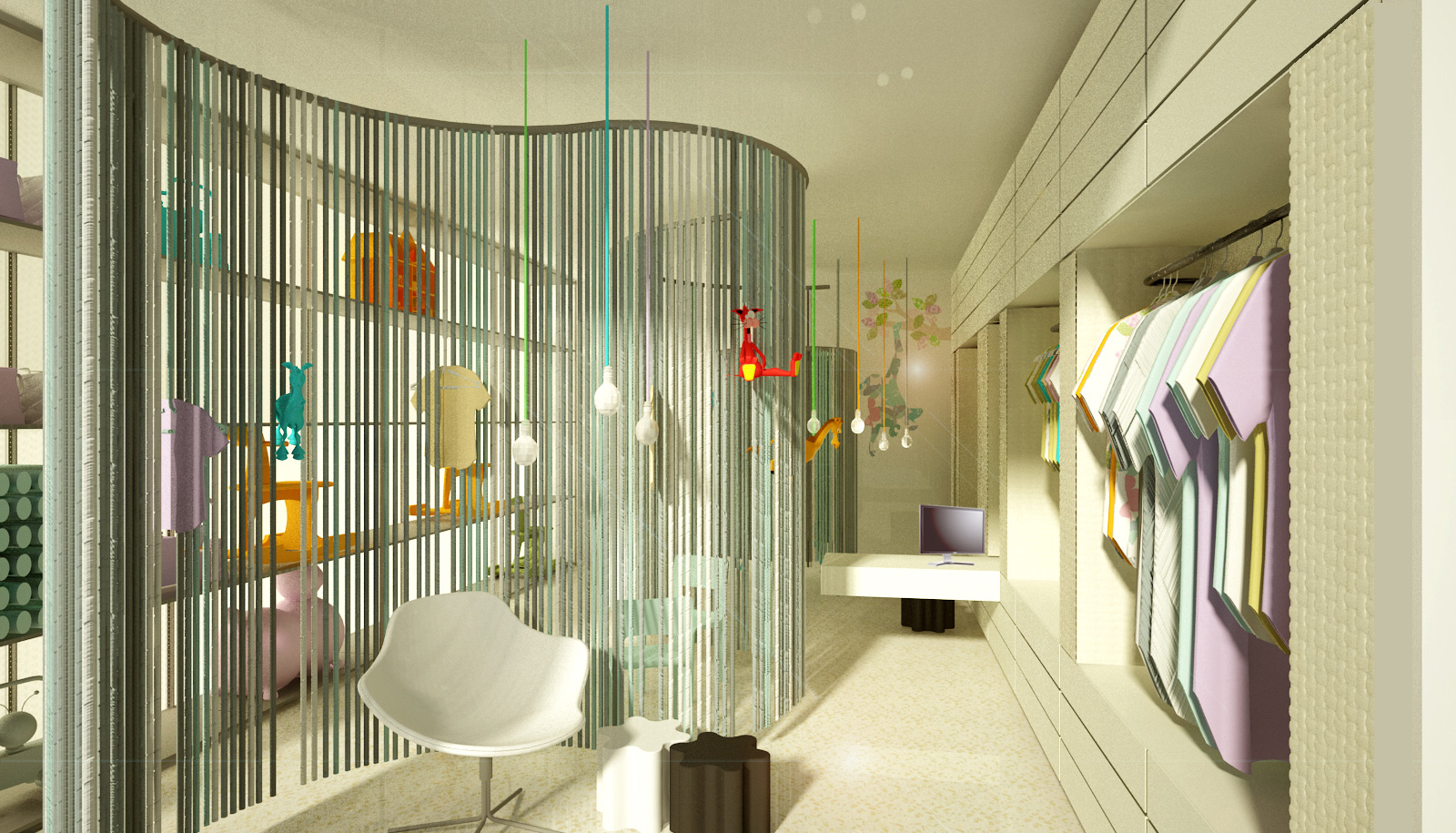 Mamaka is a Greek brand of hip maternity clothe designs along with a special mix of brands for baby clothes, toys, furniture and accessories. It is a modern experience of shopping, always in motion and highly innovative.
The store addresses modern customers looking for maternity trends around the world and products efficient and stylish. Key element of design is to create a shopping narrative through a collection of designer products beautifully combined in a transformative, fluid space.
Location: unknown
Designer: Demetra Karampelia
Status: concept design, 2010