Kontorousis Printing House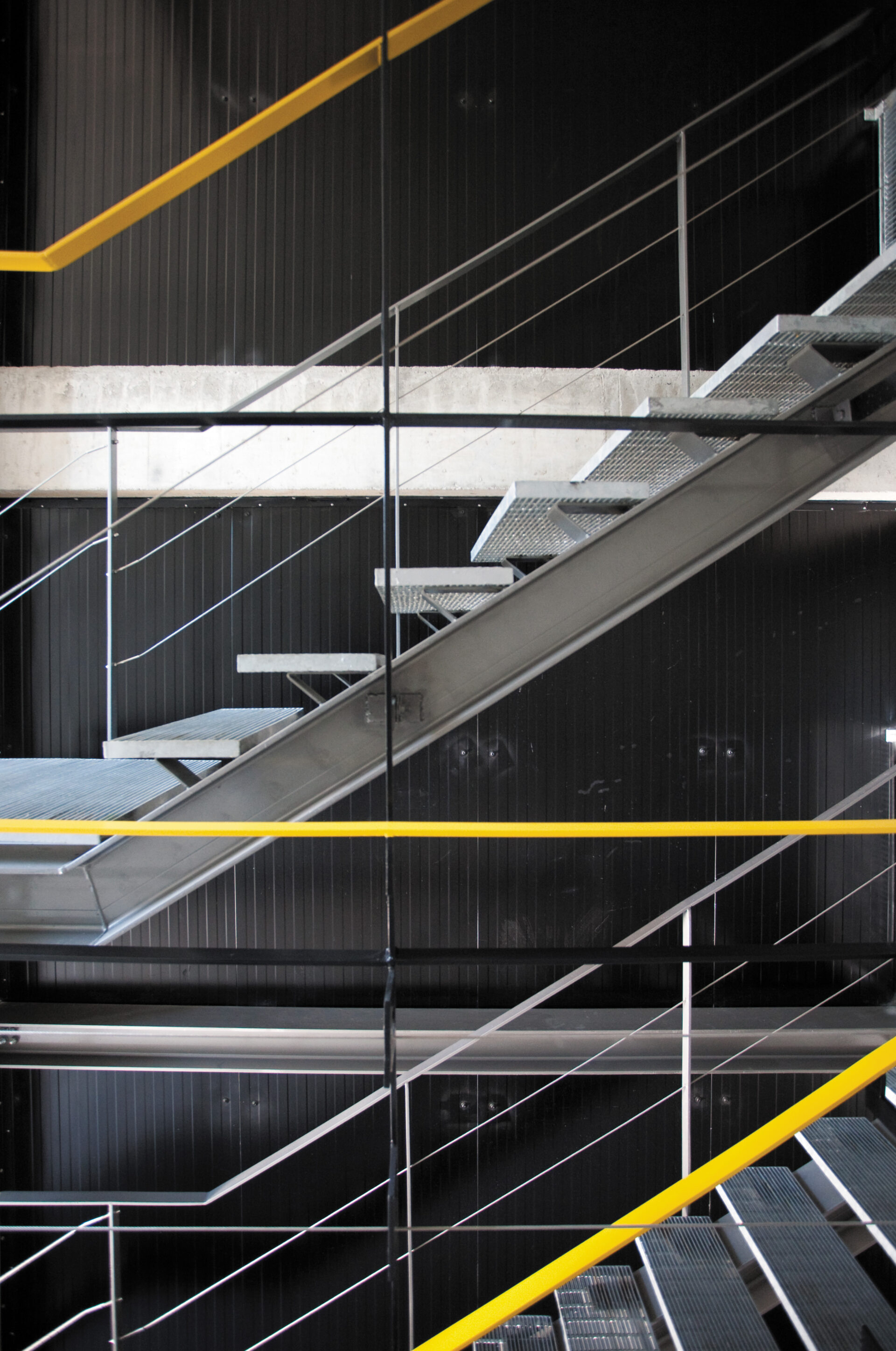 This printing house (800m2) is situated in an industrial park, bordered by a ring road and railway tracks. The ground plan is a deliberately simple square shape, which facilitates the operation of the production line. The materials of the facade were chosen to emphasize the building's use and to reflect its location at a busy crossroads.
The south and east exterior walls are made of printed aluminum panels and transparent glass shutters, alternated in vertical sections across the full height of the building. These slanted 'fins' allow glimpses of the interior and can filter or flood the interiors with light, according to the needs of the workers inside.
Location: Attica, Greece
Design Team: Demetra Karampelia & Divercity Architects
Structural Engineer: METER – Babilis & Associates
Services Engineer: George Alexopoulos & Co
Status: complete, 2011
Photography: ©Cathy Cunliffe